Convert to Other Formats
Logline is built using Fountain, which means your screenplay is plain text. This makes it portable.
You can open your plain text screenplay file on any device or platform using a simple text editor.
PDF
Follow the instructions to print your screenplay to PDF.
Final Draft
If you need to convert to Final Draft, we recommend Highland, the screenplay utility for Mac.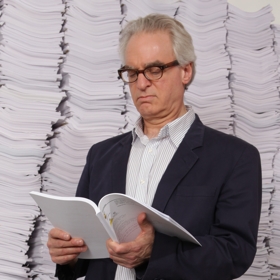 "

Breaking story, writing pages, or revising anything, Logline helps me keep my head in the clouds, my imagination running strong.

"

Tom Benedek, Screenwriting Master Class