Simple writing environment
Logline is a screenwriting app that brings clarity to your writing. It's simple yet powerful; it lets you manage the structure of your screenplay.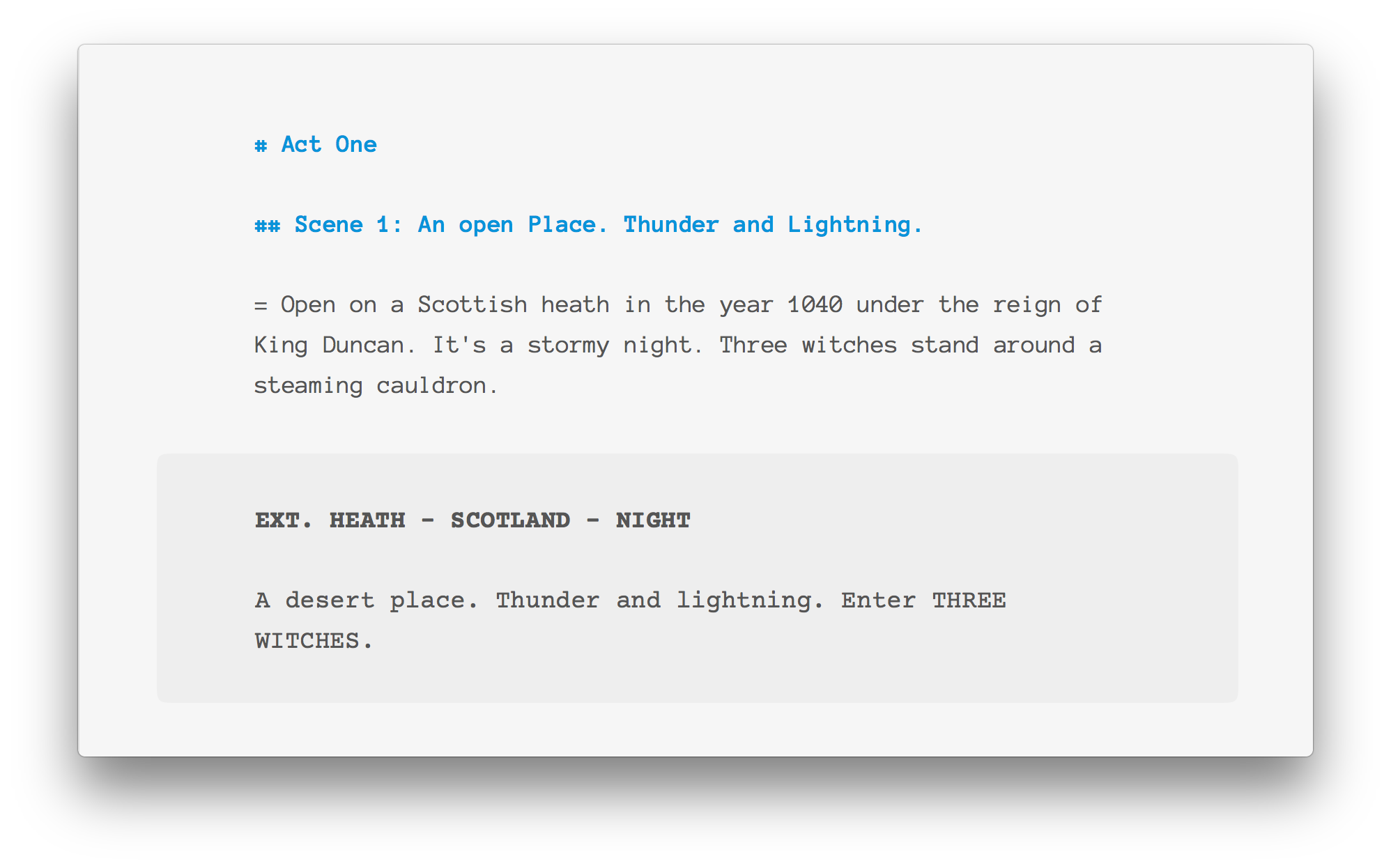 Freedom is Plain Text
Logline uses the plain text markup language Fountain. This makes your work portable and future proof. Edit your screenplay on any device or platform.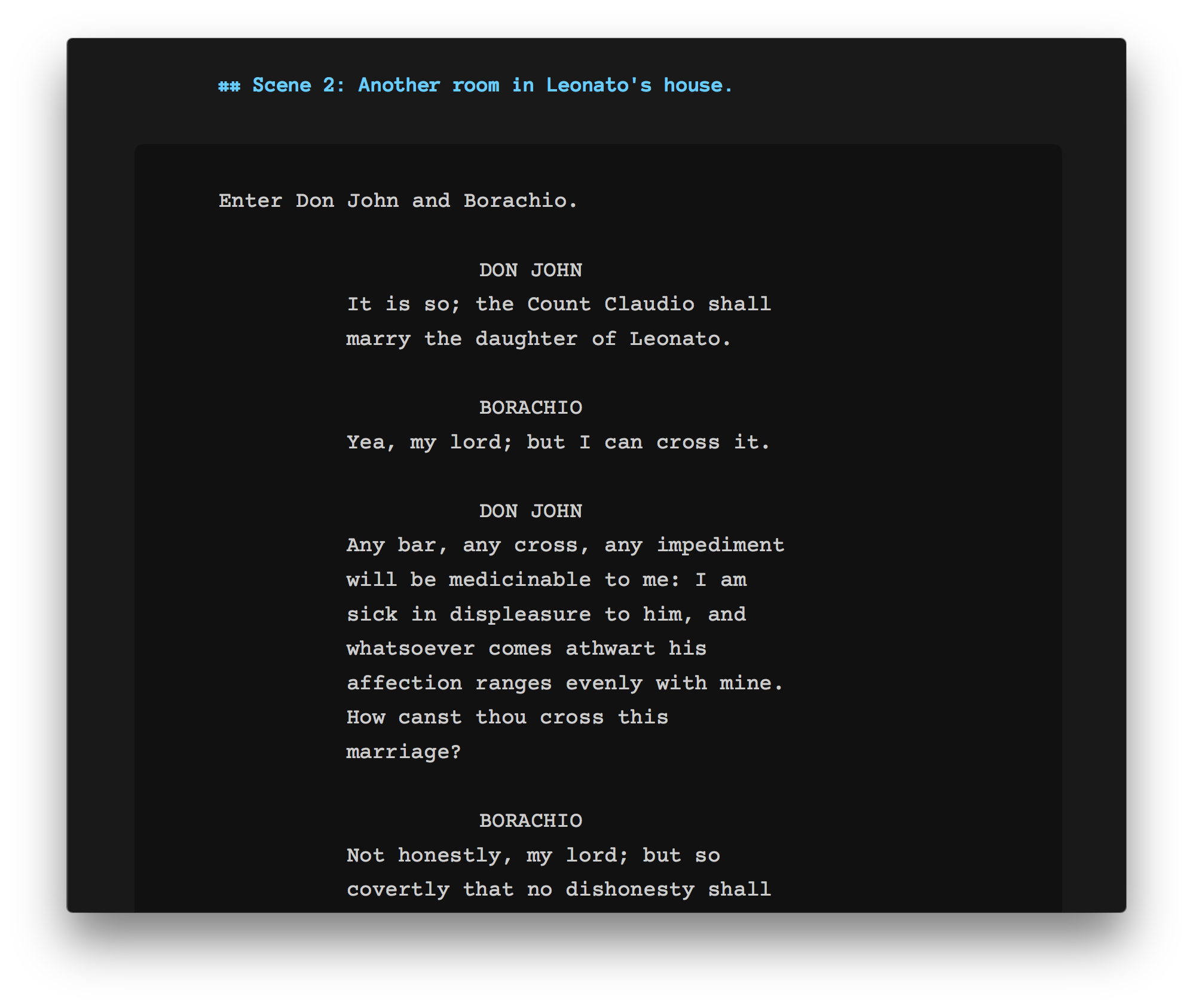 Hollywood Standard
Save to PDF in the industry standard screenplay format and beautiful Courier
Prime text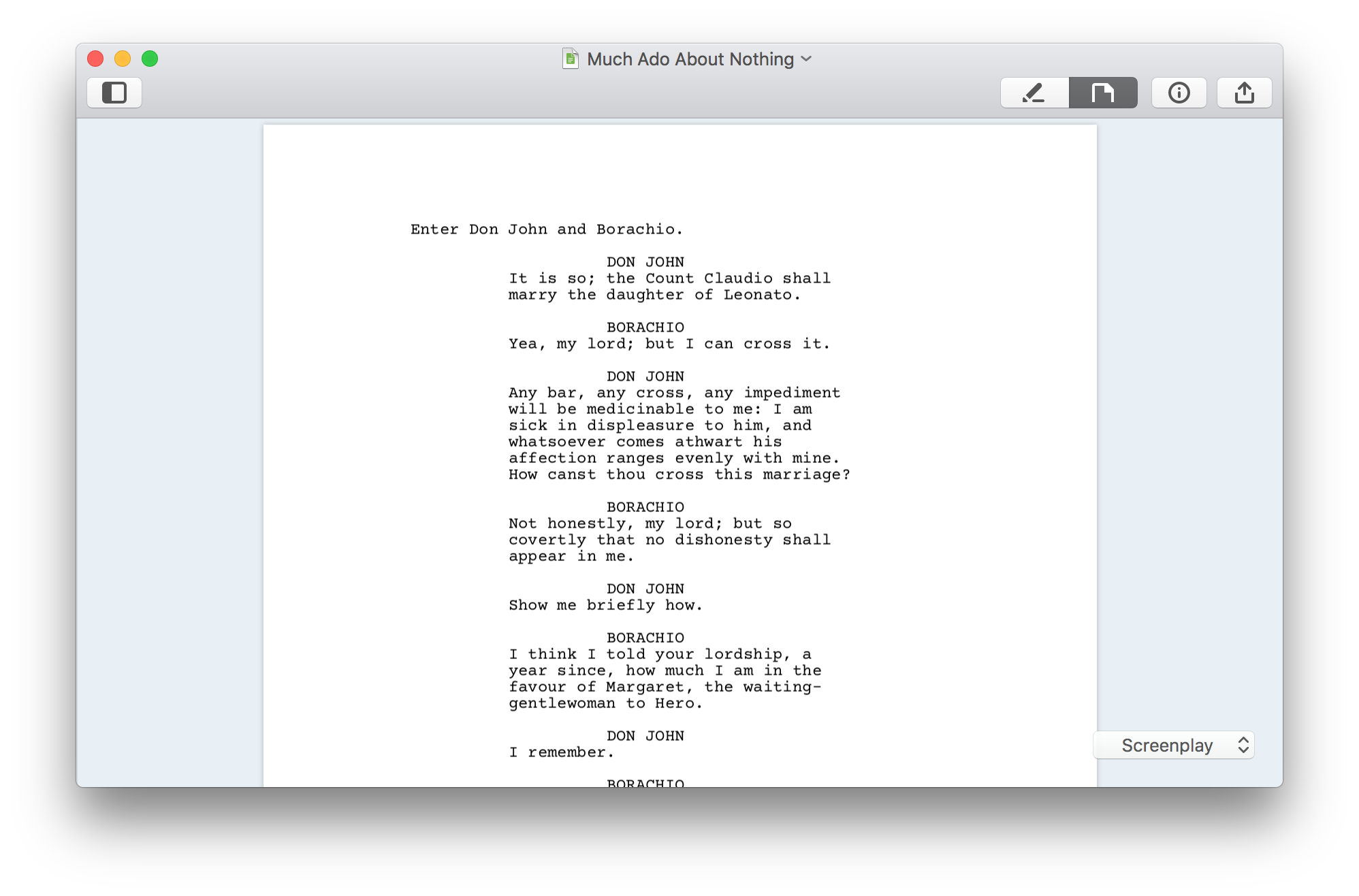 Focus on Structure
Don't get lost in your script. Use the sidebar to navigate and manage the structure of your screenplay.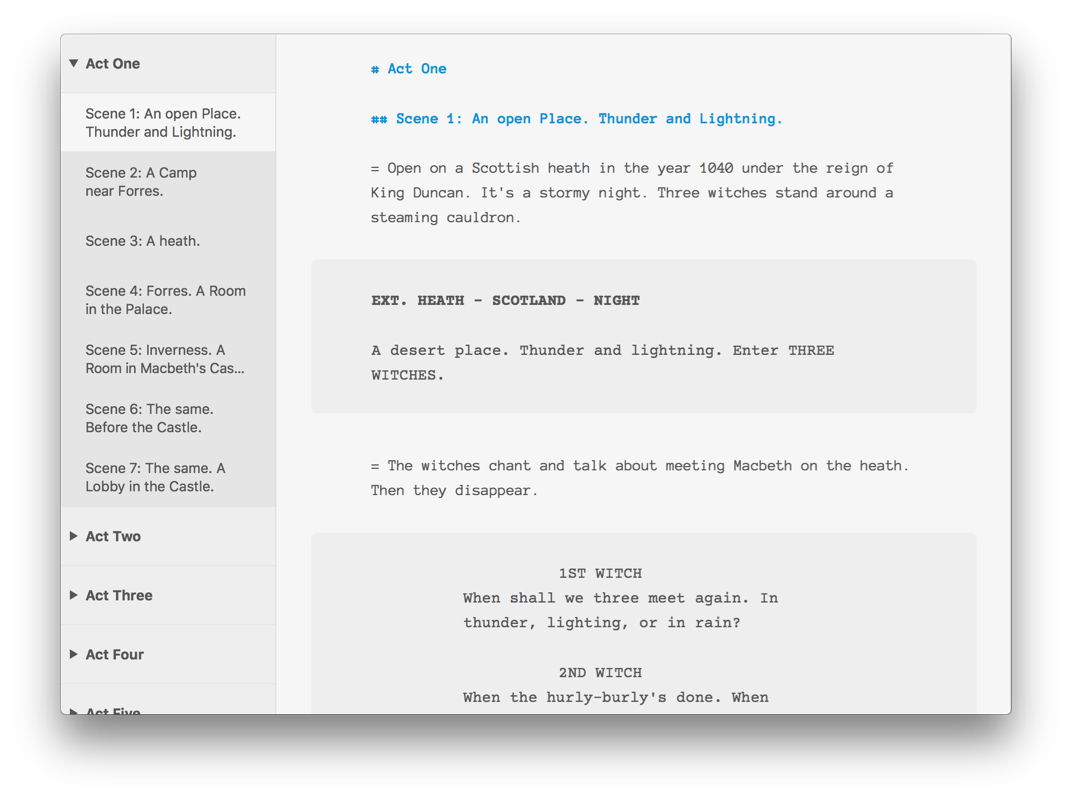 Powerful Export Options
Export a screenplay, treatment, beat sheet, summary and more.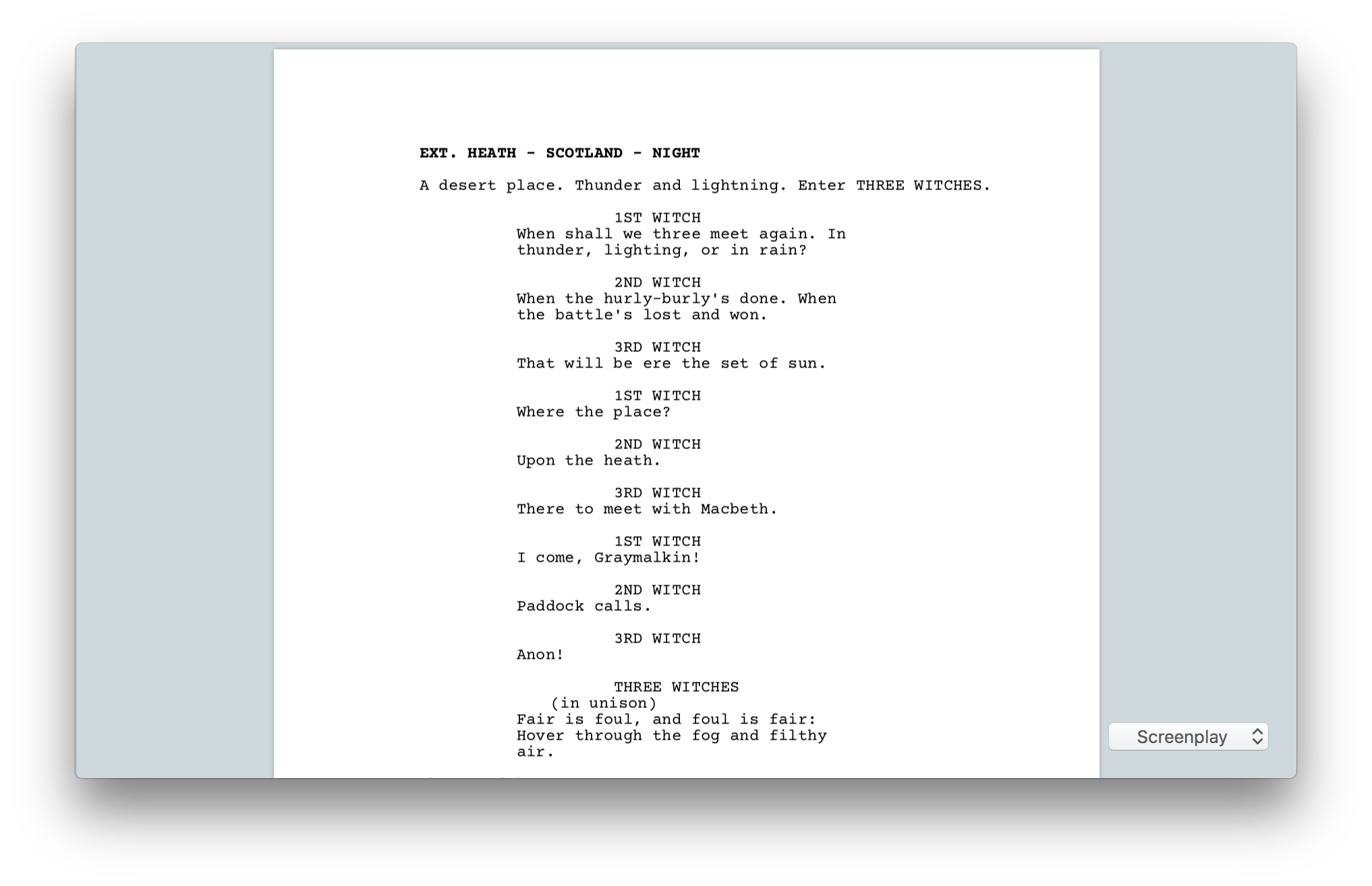 "Screenplays are structure, and that's all they are. The quality of writing - which is crucial in almost every other form of literature - is not what makes a screenplay work."
"The first draft, the first structure is really important. Do it fast, don't get stuck."
"The first draft is nothing more than a starting point, so be wrong as fast as you can."
"Breaking story, writing pages, or revising anything, Logline helps me keep my head in the clouds, my imagination running strong."
"Every story, in a sense, is a mystery. It asks a question in the setup that will be answered at the climax."
"Act One defines the conflict. Act Two elaborates that conflict to a Point of No Return. Act Three resolves that conflict, for good or ill."

We're here to help you every step of the way. We have a dedicated Help Section here

Learn more about how Logline helps you develop the structure and story of your screenplay.